Martha Stewart's Grand Marnier Italian Buttercream Frosting
pudgele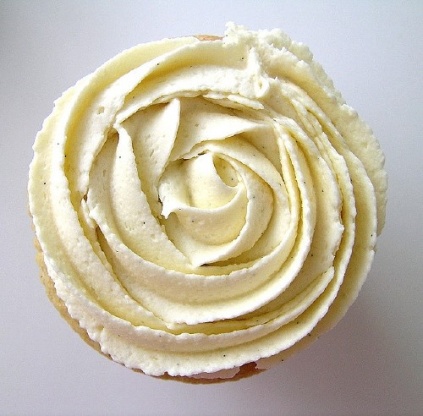 This is the icing she says to put on every wedding cake and is her most popular!!! Got it out of my Martha Stewart cookbook. have not used it myself but posted in regards to a request.

Fantastic recipe! Turned out perfect (Beware Kitchen must be cool and so must your cake or cupcakes) It never ceases to amaze me that people have the gall to give a less than perfect rating on any recipe that they have CHANGED by making substitutions. DUH - and you wonder why the recipe failed to meet your expectations. If you are going to rate:
1. MAKE THE RECIPE
2. MAKE THE RECIPE AS IS
(Stepping off my soapbox now)
Combine sugar and water in saucepan and bring to a boil. Cover and let boil 3-5 minute until sugar dissolves, uncover and continue boiling until syrup reaches 238° on a candy thermometer (soft-ball stage).
Meanwhile, place egg whites in the bowl of a standing mixer fitted with the whisk attachment, and beat on low speed until foamy. Add cream of tartar and salt, and beat on medium-high speed until stiff but not dry; do not overbeat.
When syrup reaches 240 degrees pour 1/4 cup of syrup into egg white mixture. With mixer running, add syrup to whites in a stream, beating on high speed until no longer steaming, about 3 minutes. Add rest of syrup slowly and beat for 8-12 min., or till cool, so butter will not melt.
In seperate bowl cream butter. Add butter bit by bit, beating until spreadable, 3 to 5 minutes; beat in vanilla and Grand Marnier. If icing curdles, keep beating until smooth, may still be too warm. Use Immediately!