Martha Lindley's Chicken Pie
This recipe is a favorite in our church where Mrs. Lindley was a member years ago. This is the recipe our UMW group uses when we make dinner for the local Ruritan Club as a fundraiser. The original recipe is without vegetables, but my husband and I prefer it with some vegetables added. You can cook the chicken in any way you prefer, but I use the method in Shir-Will Chicken Delight (Microwave) , Shir-Will Chicken Delight. (Thanks Uncle Bill!). Preparation time does not include cooking of chicken.
Directions
Mix chicken meat with cream of chicken soup and chicken broth and vegetables, if using. Pour into prepared 13"x9" dish.
In a bowl, mix butter, flour, baking powder, and milk until smooth (I use a whisk). Pour over chicken mixture evenly.
Bake at 350 for 45 minutes to 1 hour until crust is golden brown. Let set for a few minutes before serving.
Reviews
Most Helpful
Yummy! We enjoyed this version of chicken pie. I loved the idea of just pouring a batter over the top! I couldn't get it to spread evenly and worried that it wouldn't create an even crust, but it spread out while cooking and covered the entire pie. The only thing I would change is to add a lot less chicken broth. Our mixture was really soupy instead of thick and creamy. I think I would try to reduce the amount of chicken broth by half. All in all, it's a great family meal! Thanks. :)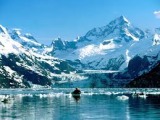 3.5. No changes were made to this recipe. Easy meal! It lacked flavor which I expected. I boiled chicken with some garlic powder and onion powder. I think next time I will either buy a rotisserie chicken or saute some onions and garlic and add to the dish. I was looking for a quick meal and I found this. I will make this again. I just think it needs a little more zing. PAC Fall 2009.