dojemi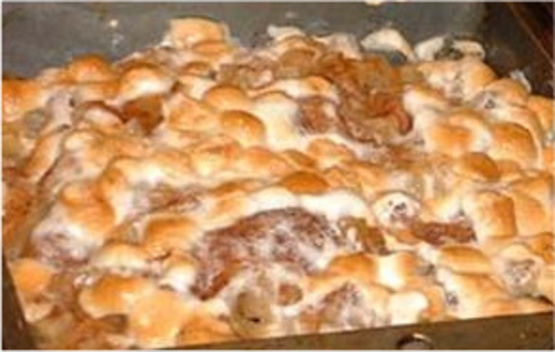 This is always on our holiday table, or requested when we're invited out. Servings are hard to determine because there is so much to eat during our holiday dinners.
Drain yams and pineapple (save the pineapple juice).
In a pot, add pineapple juice, sugar, and '10' marshmallows.
Put yams in a 9x13-inch casserole dish and pour mixture over top.
Top with pineapple chunks.
Put into a 300°F oven for 40 minutes.
Top with remaining marshmallows (or amount you prefer).
Put casserole back into oven for 10 minutes to soften and slightly melt marshmallows.
Watch closely because marshmallows puff up quickly and may burn.