Chef Dee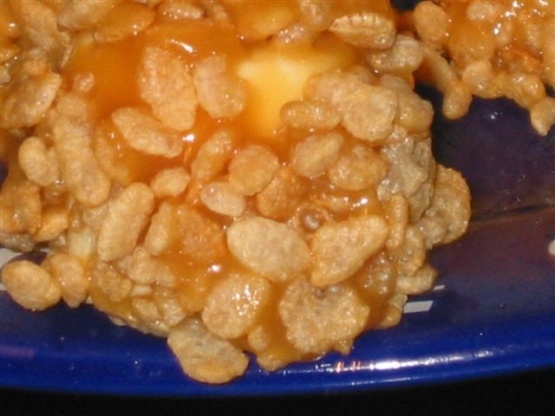 Soft marshmallow filling surrounded with a toffee and krispy coating. We like to make these for our Christmas trays. I don't know if you can get MacIntosh toffee in the USA. We find them with the chocolate bars.
3

macintosh toffee bars
1⁄2 cup condensed milk
1⁄2 cup margarine

24

large marshmallows

4

cups Rice Krispies
Over low heat, melt the toffee bars, condensed milk and margarine.
Dip the marshmallows into the toffee mixture.
Roll in the rice krispies.
These can be kept covered at room temp for a couple of day, freezes well.
For smaller balls, cut the marshmallows in half before dipping.