Prep 15 mins
Cook 45 mins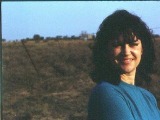 DISREGARD that 1 star! This is a NEW, hot, delicious dessert IN PLACE of the previous HORRIBLE "recipe" that someone posted to play a trick on me!! This is simple and scrrrumptious!!! It's a golden oldie, rich and delicious. Do NOT count calories -- have a smaller helping instead!
Directions
Heat oven to 350 deg F/180 deg Celsius.
Starting from the top of the list, simply add and mix all the ingredients in a bowl, to form a soft batter.
Grease a medium oven dish, ladle in the batter, and bake until brown and set, about 40 - 45 minutes (A guess -- it's some time since I made this pud!).
While the pudding bakes, mix the ingredients for the sauce and melt over medium heat while stirring -- don't boil it!
Just smelling it will make you gain weight and up your cholesterol a bit, so go walk it off afterwards!
As soon as the pudding comes out of the oven, ladle over the hot sauce with a spoon. It will all be absorbed.
Most Helpful
Wonderful recipe, reminded me of a pudding that my Grandmother used to make. I used marmalade rather than apricot jam and the taste and texture were just perfect. Thanks Zurie!

i tried it last night, it came out perfect and delicious! wer are italians living in italy so i was afraid for correct measurements, but it went all fine! my little girls really ate all the pudding and ask for an other bowl!! 5 stars rating, sorry for the 1 star down here!!

I am not fond of sweet stuff so didn't make it for myself, but it didn't go over well at all with the guests I served it to. The ingredients looked good but I suppose the parts are greater than the sum, and I was too ambitious and should have tried something true and tested (though I prefer to give unreviewed recipes a chance). I don't know at all quite what texture I was supposed to get but it was neither biscuit nor cake! I am wondering now if I erred with the ounce measurements. I think it would be easier to give those in cup format as I didn't have a scale but took 4oz to be half a cup. Not strictly accurate I know, but I doubt that would have attributed to the failure.