Jasmine.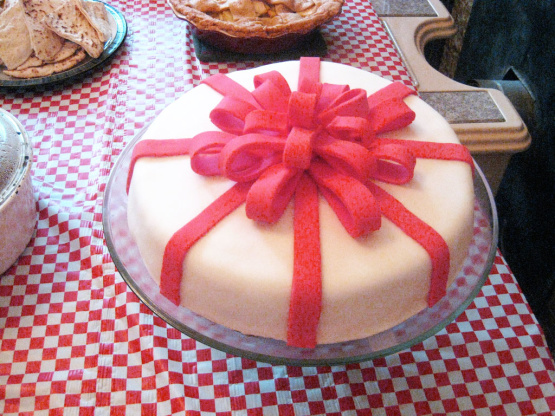 This fondant is very easy to make and delicious. I am not certain exactly how much fondant this made, so I am guessing. I did have enough to cover a 3 tier cake.

This stuff is great! Way better than any other kind of fondant I have tried. It's pretty easy to make, albeit very messy. I love the taste, not so cloyingly sweet as other fondant. Thanks!
Place the marshmallows and the water in a large microwavable bowl.
Microwave on high for 30 seconds, stir and repeat until the marshmallows are melted. Be careful not to burn.
Add 3/4 of the icing sugar to the bowl.
coat hands in the Crisco and kneed the icing sugar into the marshmallow.
Kneed until the fondant is the desired consistency.
You can now tint the fondant the desired color and use to cover cakes.