Marshmallow Cream Fruit Dip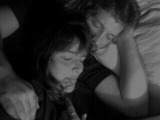 a classic. tastes like cheesecake.
Directions
whip all ingredients together well.
Serve.
Most Helpful
Now this is the kind of dip I can really get into! Made the recipe as given & served it with slices of banana & apple along with a mix of grapes! D-E-L-I-G-H-T-F-U-L ! Thanks for sharing this keeper of a recipe! [Made & reviewed in the current ADOPT A TAG event]
Very tasty fruit dip! I used lowfat cream cheese with good results. This is quite sweet and does taste like cheesecake. Used this as a dip for green grapes and really enjoyed - thanks for sharing the recipe!

We enjoyed this after lunch today. I made my own strawberry cream cheese using fat free cream cheese and Flavored Cream Cheese Spreads (3 Variations)
By Lvs2Cook http://www.food.com/recipe/flavored-cream-cheese-spreads-3-variations-261183#ixzz1NI7OClfB .

We used fondue forks and dipped bananas, strawberries, and pretzels. My favorite was the pretzels because the sweet versus the salty was delicious. It reminded me of gourmet yogurt-covered pretzels. Yummy! Thanks for the recipe. :)