Marshall Field's Turkey Salad Oriental
Acerast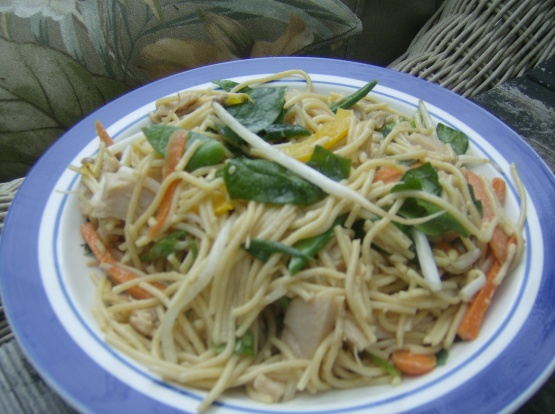 I used to love getting this salad at Dayton's in Minneapolis. Had the recipe for 10 years, and then seem to have misplaced it in a move. Luckily, the Marhsall Field's people came through for me, and I'm posting it here for safe-keeping. It IS delicious! Many have asked me for the recipe!

Delicious! Fantastic Salad! Made a huge portion. Would be great to share but it's so tasty I couldn't. Thanks for sharing.
Cook the pasta to al dente in salted boiling water.
Drain, rinse and cool.
Combine the pasta, turkey, green onions, carrots and sesame seeds in a large bowl.
In a sauce pan, combine the soy sauce, oil, vinegar, peanut butter, sugar, ginger and red pepper flakes.
Heat the mixture til just about to boil, stirring to make sure the peanut butter is completely melted.
Cool.
Pour the cooled dressing over the salad and toss well to combine.
Taste for seasoning, chill or serve at room temperature.
Garnish with sliced green onions if desired.
Packs well.