Calee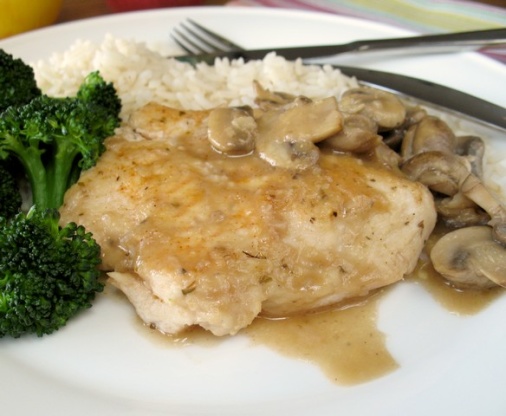 A delicious, quick and easy dinner. You can use veal instead of chicken. While simmering, cook up some pasta, steam some veggies and make a salad for a complete meal.
Mix flour and herbs.
Cut chicken horizontally (or pound thin) I find it easier to cut it horizontally.
Dredge chicken in flour and herbs.
Heat oil and butter until it sizzles.
Saute chicken on both sides until lightly browned, about 3 minutes on each side.
Remove chicken from pan.
Add muchrooms to pan.
Saute muchrooms about 4-5 minutes.
Add chicken back to pan.
Add wine.
Cover skillet, simmer on low for about 10 minutes.