Marmies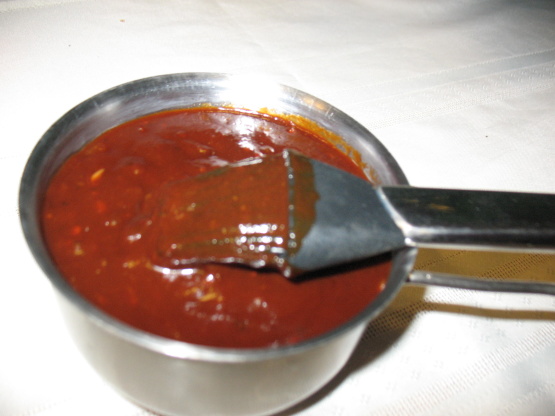 I really get tired of paying so much money for BBQ sauce that is; well...generic in flavor! I have played with making my own for years and I actually wrote this one down... it really is very tasty and can be adapted easily to ingredients on hand. Now that is the kind of recipe I appreciate!
Saute finely chopped onions and celery, with crushed garlic in butter (add as much onion and garlic as your tastebuds desire) in a medium sauce pan.
Add remaining ingredients mixing carefully, cook at medium temp stirring occasionally for 30 min and simmer untill desired thickness achieved. If desired run the hand blender through at the end to get a more smooth consistiency.