Marmalade Pork Tenderloin
Boomette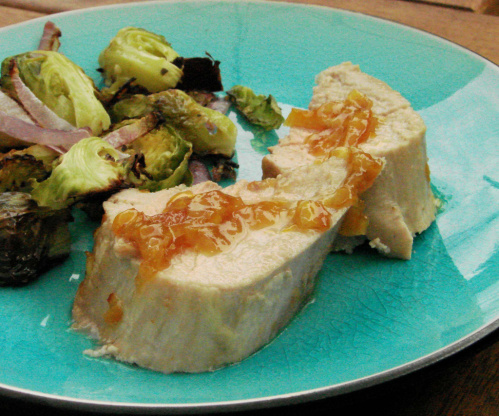 This is such a quick way to prepare a tenderloin and it will smell and taste like you have been cooking all afternoon!
Preheat oven to 425 degrees F.
Sprinkle the pork with 1/2 teaspoon salt and pepper.
Place on a rack in a shallow roasting pan. Bake, uncovered, for 15 minutes.
Combine marmalade, water, ginger and remaining salt; spoon over pork Bake 10-15 minutes longer or until a meat thermometer reads 145 degrees F.
Let stand for 10 minutes before slicing.