Marmalade-Glazed Croissant Pudding
Jubes
This sounds quite fancy but is really just a slightly more decadent version of the good old bread and butter pudding. I add chocolate chips to mine to induce the pickier ones in the household to eat some. I have posted the original recipe, but I always substitute the milk and cream for fat-free versions, and i don't think it makes a difference.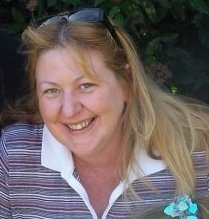 Top Review by Jubes
*Reviewed for Pick-A-Chef September '07* Wonderful pudding! My husband wants to give 10 stars as he says this is the best custard pudding he has ever had. Made as stated and used sultanas. The pudding did take longer to cook than stated, but may have been that I used a different size/shape baking dish. I think I'll be making this next time with gluten-fre bread and soy milk so that I can enjoy some too (I wonder if my family notice the difference :wink: ). Thanks for sharing a great recipe. Photo also being posted
Tear the croissants into smalll chuncks and place in a baking dish.
Over medium heat, warm the milk and cream together. When at about room temperature, start to stir in the sugar. when it is dissolved, take the pan off the heat.
Whisk the eggs in a separate bowl. Slowly pour into the milk mixture, stirring constantly.
Pour the egg/milk mixture over the croissants. Sprinkle the optional extras over, if using, and set aside to soak for 10 minutes.
Bake at 170 degrees in a water bath for 50 minutes or until the custard is set and the top is golden. Warm the marmalade in the microwave for 20 seconds or until it is liquid enough to spread. Spread over top of pudding to glaze. Serve with scoops of vanilla icecream.