Ambervim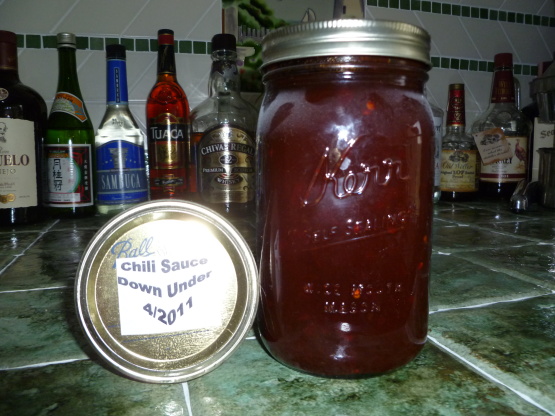 In 1999, Mark came from New Zealand to meet his Father. He worked for me for a while. This is a wonderful condiment!
Combine all ingredients in a large stockpot and bring to a boil.
Skim off scum and slow boil for 1 to 1 1/2 hours until "crab foam" bubbles are present.
As he said, "Bottle up and enjoy.".
This will be a big batch. I have made smaller batches with dried chillis.