Parsley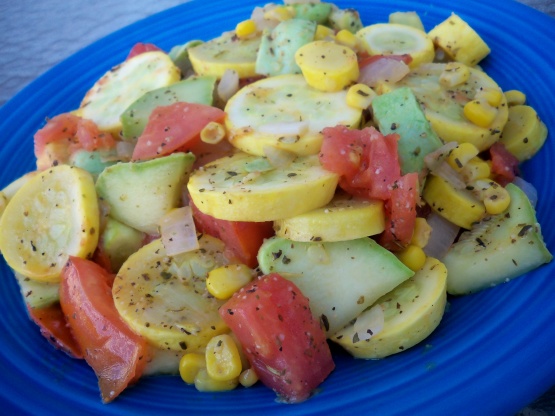 A delightful way to use squash and zucchini from that summer garden. The frozen corn adds just the right amount of sweetness. This recipe could easily be converted to being cooked on the grill. It can also be doubled or tripled for a large crowd.

This was excellent with all the squash comming on. Thanks
In a large skillet, heat the oil over medium heat, swirling to coat the bottom. Cook the yellow squash, zucchini, and onion for 4 minutes, stirring occasionally. Stir in the remaining ingredients. Cook for 2 to 3 minutes, or until the desired texture, stirring occasionally.