Marinated Vegetables Deluxe
Calee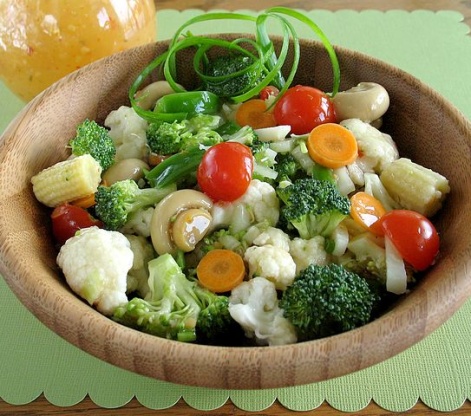 Great for family gatherings, pot lucks, or any time you are expecting a crowd. This looks terrific served in a cut glass bowl. There just are no leftovers with this one! This requires overnight marinating.

This recipe was one of the easiest ways to get vegetables into my kids while growing up, and they still love it as adults. It's so easy to assemble; what I like best is the ability to pick and choose veggies you like and the salad size. Just modify the Italian dressing accordingly. Another great recipe from Gerry 999!
Break or cut vegetables into bite size pieces and place in large bowl.
Pour dressing over vegetables, mix and refrigerate overnight.
Stir occasionally.