Marinated Vegetable Salad

This salad has to be made the day before serving as it needs to marinate overnight.
Directions
Combine all ingredients, except tomatoes, in large bowl.
Cover and refrigerate overnight, stirring occasionally.
Add tomatoes, season with salt and pepper and toss.
Most Helpful
Nice mix of veggies and the dressing was wonderful! We really enjoyed the black olives, nice addition, especially with the Italian dressing. Being near the end of summer, I have lots of regular tomatoes, so I used them quartered instead of cherry tomatoes. I didn't season the tomatoes becauce of the black olives, didn't think the extra salt was necessary but did use the pepper.Very good, thanks for sharing.

MADE FOR ZWT 4. Wow, Evelyn, this is a banquet of a salad!! I'm sure it will feed more than 6 - 8, and it will be perfect as part of a buffet. We loved the healthy mix of raw veggies! I had to keep my husband away while it was marinating! He loves salads! I do think it needs coarse black pepper, and next time I'll use more Parmesan -- a lovely taste in salads. I added extra virgin olive oil, as the Italian salad dressing I bought didn't have much oil in it. Thanks for a very colourful and healthy salad. Can be a vegetarian meal, with bread.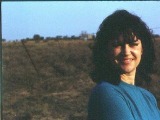 Great salad! Looks beautiful and tastes delicious, it wasn't drowning in dressing. Love all the textures and crunch. Thanks for posting this healthy and delicious recipe.