PetsRus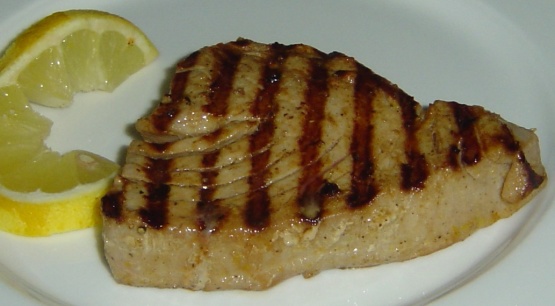 The marinade gives them a lovely flavor. Marinating time not included.

I've already reviewed this wonderful recipe but forgot to tick the well deserved 5 start.
Mix together: soy, sherry, lemon juice, zest, garlic and olive oil.
Marinate the steaks in this for up to 1 hour, turning frequently.
When ready to cook, lift from the marinade and sprinkle with black pepper.
Heat a grill pan or a frying pan (not using any oil or butter) until really hot and sear the steaks for several minutes on both sides to your likeness but do not over-cook them.
Or cook them on the barbque.