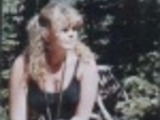 Everyone loves home grown tomatoes sliced and served with dinner. This is an easy and fresh salad to use up all those wonderful garden tomatoes, zucchinis and cucumbers. Prep time is also chill time.
Directions
Combine olive oil, vinegar, green onion or chives, mustard and pepper in a screw top jar.
Cover and shake well.
Chill until needed.
Cut zucchini or cucumbers in half lengthwise.
Seed cucumbers if using.
Using a vegetable peeler, cut zucchini or cucumber halves into thin, lengthwise strips (1/2 to 1 inch wide) Arrange tomato slices on a platter.
Arrange the zucchini or cucumber slices in and around the tomatoes, folding and tucking as desired.
Shake dressing and drizzle over vegetables.
Cover and chill for at least 30 minutes and up to 2 hours.
Before serving, sprinkle with feta cheese.
Most Helpful
Had a gorgeous tasty salad! I have found a new (to this area) variety of tomatoe - it is a "Polish" tomatoe and is like a very large Roma tomatoe - nearly no seeds and so sweet and I used Lemon (sometimes called Apple) cukes Could not have been better Thanks Karen

Another great one Karen!!! Made this salad this afternoon for supper tonight. (with your Lebanese chicken). It was nice to find a salad of just cucumbers and tomatoes. The dressing was especially good, had to use different mustard because I didn't have any honey mustard around. I had a special mustard we've been trying, Garlic mustard, so i used that and added a teaspoon of honey. It seemed to work ok, it sure tasted good!! The feta cheese was a nice touch and added great flavour, also loved the thin strips of cucumber, made for a very nice presentation! Thanks for posting a keeper!!! — posted Jul 24, 2002,UPDATE: This was a great start to our Thanksgiving dinner, this time I used a herbed feta cheese and half cucumber strips and half zucchini strips, turned out great, again thanks!!

When I saw that my two favorite Veggie Chefs had both given this a rave review, I knew it was a sure hit! I was right! This is a fabulous recipe! I used tomatoes from my garden and marinated them for a couple hours to obtain maximum flavor! I used a yellow crook neck squash from my garden as I didn't have a cucumber or zucchini on hand. This makes a beautiful dish for any occasion! Thanks, Karen!