Peter J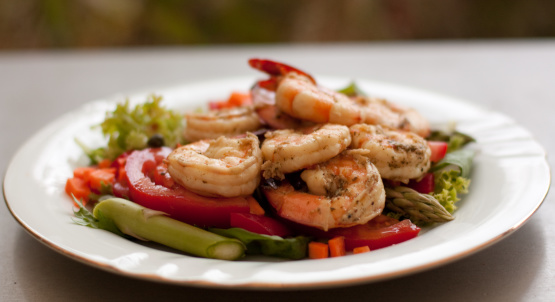 A lovely snack anytime. The taste of the garlic is very subtle and so if you like garlic, you may need to add more.
In a bowl, combine the shrimp, oil, garlic, rosemary, oregano and bay leaves.
Cover and refrigerate for 2-4 hours.
Pour shrimp and marinade into a large deep skillet.
Add wine or broth, salt and pepper.
Cover and cook over medium low heat for 10-15 minutes or until shrimp turn pink, stirring occasionally.
Discard bay leaves.
Transfer with a slotted spoon to a serving dish.