GaylaJ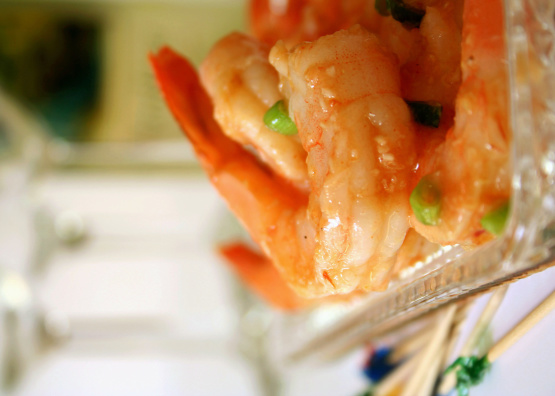 I had 2½ pounds of extra large shrimp, and I had to almost triple the marinade recipe. Also, I added lemon juice and lots of garlic powder to the steaming water. Then I took them to a potluck birthday party and they were a huge hit. I could probably have gotten away with SELLING your recipe!!!
Combine all ingredients except shrimp in large bowl.
Add shrimp and toss to coat.
Cover and refrigerate 4 to 6 hours or overnight.
Transfer shrimp mixture to serving bowl and serve with toothpicks.