Marinated Mushrooms My Way
Kelley52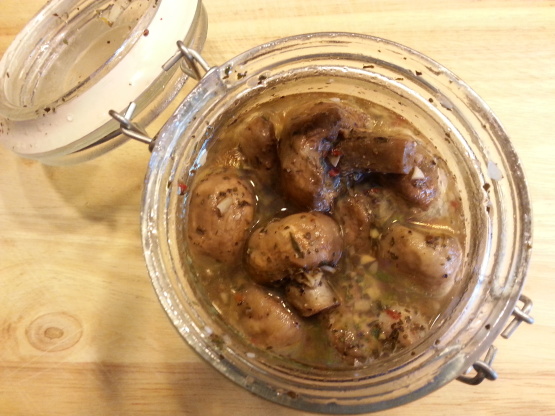 I was craving some marinated mushrooms one day and found that the deli mushrooms were a bit overpriced, so I made my own. If you like the flavor of fresh herbs, this is for you.

Turned out great to use in my Antipasto orzo salad.
Place cleaned mushrooms in a sealable container. Chop herbs and mince the garlic. Slice the red pepper into thin strips. Whisk together remaining ingredients. Combine all with the mushrooms. Let cool overnight in fridge.
If using dried herbs, I would suggest 1/2 teaspoons each of the basil and oregano and 1/4 tsp of thyme.