Marinated Mushrooms in Lettuce Cups
Tisme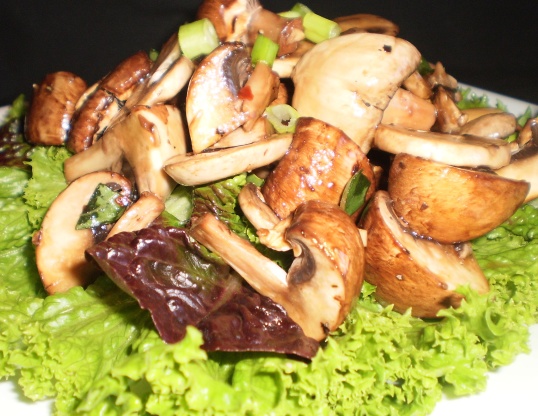 from Super Food Ideas you can try other varieties of mushrooms here like shitake or oyster.

Top Review by Tisme
I followed this recipe exactly as written using sliced and quartered small brown mushroom's, and this recipe was amazing!
So easy to prepare and make, with such wonderful flavours.
Not to tart from the vinegar and just a hint of sweetness from the honey.......just perfect. The whole family loved these mushroom's.
This recipe is a perfect recipe to serve as a side salad on a warm summer's day. I will be making this one again for sure!
Thanks katew.
Combine mushrooms in a ceramic bowl.
Combine basil, garlic, vinegar, soy sauce, honey and oil in a jug.
Pour over mushrooms, toss well, cover.
Set aside for 30 minutes.
Spoon mushroom mixture into lettuce cups.
Serve.