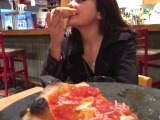 This recipe is from La Bonne Cuisine Cookbook. It's a great base. I usually start with this and add whatever else I have available like fresh herbs or chopped green onions, shallots, lemon zest… Place in the refrigerator and let all the flavors soak in for a couple of hours. Great hors d'oeuvre!
Directions
Stir all ingredients together in a nice serving bowl.
Cover and refrigerate for an hour or more.
Serve with toothpicks.
Reviews
Most Helpful
I did as you said Trinkets ... I made this for my lemon party. So I added some zest, shallots and scallions and fresh thyme. A little rosemary, and just a little all purpose NO salt seasoning and let marinade. Served room temp to a light chill. I did use small creminis, stems removed. Perfect and easy! Great recipe, thx

I just LOVE marinated veggies and these are great. My button mushrooms were pretty big, so I think they will need about 4 hours of marinating (tried them after 3 hrs and they were very good, but needed a little more time to absorb all the way thru). I skipped the tobasco and added a few shakes of Greek Seasoning. LOVE these! Made for Veg*n tag. THANKS for the posting!