antipasto platters have become really popular here in NZ...one of my fav summertime lunches, along with some great NZ wine of course. =)
Directions
If mushrooms are very small leave whole.
If not, slice thinly.
Peel garlic and cut in to slivers.
Mix the mushrooms, oil, lemon juice, marjoram, garlic and pepper.
Leave to marinate for at least 2 hours or overnight.
Serve as part of an antipasto platter.
Most Helpful
Easy, tasty and less oily than when you buy this in a jar. Marinated them for 5 hours, there was a little left and I must say that the next day they tasted even nicer. The only thing I did different is that I added some salt.

The lemon juice was what made this simple recipe very good! I far prefer that above using vinegar. Loved the garlic. I used more mushrooms, I think 250 g, and increased the marinade ingredients likewise. Loved the garlic! Also, many recipes use cooked mushrooms and I wanted to use mine raw, like in this recipe. It was part of a large, healthy platter of salad ingredients with leftover sliced roast chicken breast and vinaigrette dressing. Thanks, Evie*, haven't seen you around but hope you still visit this site!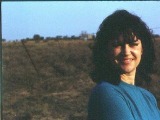 These were awesome! I made them as an additional low carb, low fat side dish and they were gobbled up! I added some thyme, but otherwise made them as directed and will do so again. Thanks Evie!