Marinated Lemon Lamb (Cutlets or Chops)
Jostlori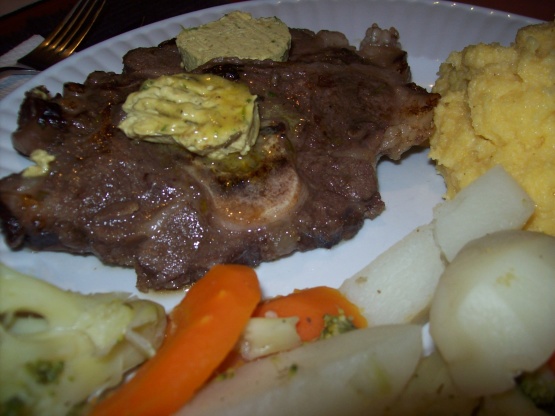 Lamb cutlets or chops marinated with lemon. Can be cooked on the grill, BBQ or frypan. Please note preparation time includes one hour marinating time.

Top Review by awalde
This couln't have been better!
Thsi morning I bought some lamb and as I saw the recipe and the rosemary balsamico option I thought that I have to try it.
The most lamb recipes I did included thyme or oregano and never balsamico.
The meat turned out delicious, juicy and tasty.
Thanks a lot for remember us to let the meat sit before :yummy!
Mix the marinade ingredients together in a glas or ceramic bowl (Do not use a metallic bowl).
Add the meat to the marinade and ensure all of the meat has been covered in the marinade.
Cover the meat dish with clingwrap and refrigerate for one hour to marinate.
Preheat pan, grill or BBQ to very hot.
Cook lamb3-4 minutes each side , or to your preference.
Cover the lamb and rest for a few minutes before serving.