Marinated Lamb Chops With Honeyed Onions
Peter J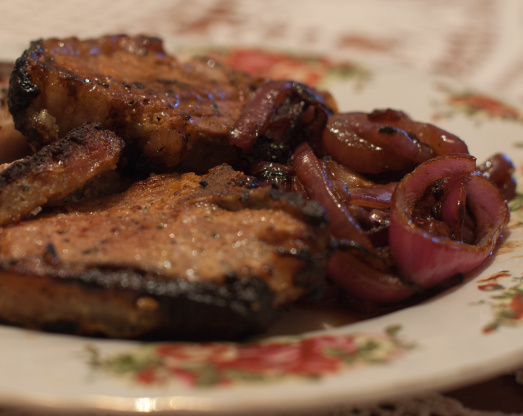 Another quickie for the BBQ apart from the marinating time which is 3 hours and not included in the prep time.
Combine all the marinade ingredients in a shallow glass or ceramic dish.
Add the lamb cutlets.
Toss to coat and refrigerate for 3 hours.
Preheat BBQ to medium heat.
For honeyed onions.
heat oil on BBQ plat or griddle, add onions.
cook, stirring constantly for 10 min's.
Add vinegar and honey and cook, stirring for a further 5 Min's until onions are soft and golden.
For the chops.
Drain chops and discard marinade.
Cook on a lightly oiled BBQ for 2-3 Min's per side or until cooked to your liking.
Serve lamb with onions.