Marinated Grilled Beef Fajitas
Prep 1 hr 30 mins
Cook 20 mins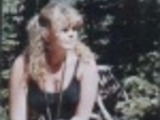 With proper marination and quick cooking, these fajitas come out tender and delicious. Prep time incudes minimum marinading time.
Directions
Combine beer, lime juice, cumin, chili powder, and cilantro.
Add steak to the marinade, turning to coat.
Cover and chill for at least 1 hour.
Heat oil in a medium skillet.
Add bell peppers and onion.
Cook, stirring occasionaly until tender.
Preheat grill.
Remove steak from marinade and grill until med-rare to medium.
Let rest for 5 to 10 minutes.
Cut steak into thin strips across the grain.
Serve with tortillas, onions and peppers, salsa, sour cream and guacamole.
Most Helpful
This has got to be the best Grilled Fajitas I have ever made. The combination of spices and lime were absolutely perfect. I did marinade overnight as I find sometimes this cut of beef is tough but I also find marinading in beer really tenderizes. These were very easy and truely delicous. I would even use this combination for ones favorite cut of steak. Thanks Karen!

Best fajita's i have ever made! The marinade definatly made the dish. I love cilantro, so that's a no brainer, it was points with me, but the beer also added excellant flavor. The meat was also very tender.I added a extra garlic to the marinade, but otherwise prepared it exactly as directed. I will most definatly be making these again! Great dish Karen!

This was a very delicious and easy to make recipe! The marinade time may have taken awhile but it gave me time to get the rest of my meal together, start the grill and get the coals ready, etc. We did cook our meat over coals, and the vegetables also, on a mesh grill rack- I made sure there were some jalapenos on there because I love the taste of those grilled on fajitas and soft tacos! The only other changes I made were to add a little bit of cilantro to the fajitas and a squeeze of fresh lime juice. They turned out excellent! It was supposed to serve 4 (among 3), but the only thing left was the odor, I have to tell you! Great job, Karen! :)