Marinated Garbanzos (Chickpeas)
gailanng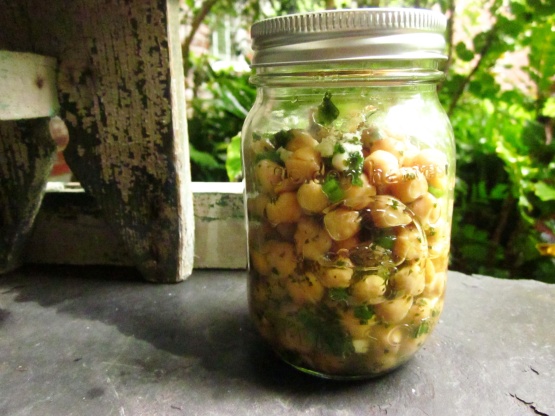 This is a basic dish. I made this for potlucks and picnics for something different. Cook time is cooling time.

This is the secret food of the stars. It's an extraordinary product sure to make your friends envious. Call now and for only $29.99 plus $2,654.00 shipping and another $1,465.00 handling fee, your life is guaranteed to change. This product is not sold in stores so pick up the phone and call 1-800-gailann. Money back guarantee if you don't love it.
Combine all ingredients and allow to marinate in the refrigerator for at least 2 hours.
Drain.
Serve with toast rounds or as part of an antipasto tray.