ChefLee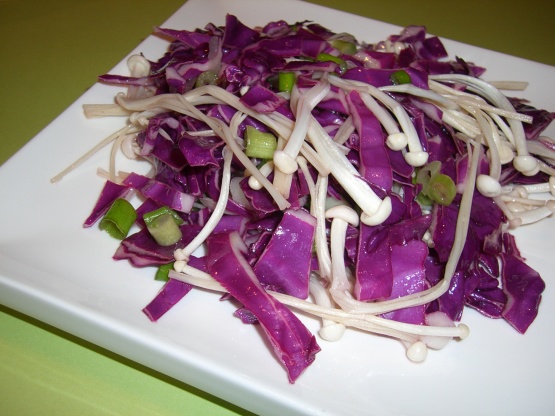 I love mushrooms! I have to try them all! I got some enoki mushrooms and thought they tasted peppery for a mushroom. I paired them with purple cabbage in this tangy and crunchy oriental salad. I hope you enjoy!
Toss the cabbage together with the scallions and enoki in a large salad bowl.
In another bowl; mix together the vinegar, oil, ginger, and honey.
Pour the marinade into the enoki and cabbage mix and toss to coat then serve!