Ms B.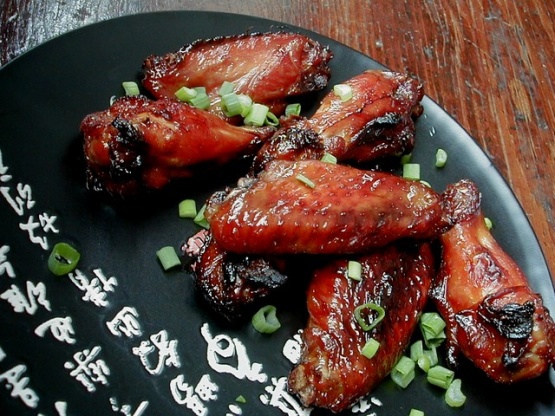 These Chinese style wings will definitely become a fave! Everything is prepped the day before, so all you have to do is pop them in the oven. They are great served with a cheesy potato casserole and fresh green salad. No need to worry about the leftovers because they are great when eaten hot or cold.

We loved these! The sauce is excellent. After marinating overnight, they were then very easy to fix. I sprayed the foil lightly with cooking spray before baking them so they just slid off the sheet. I used 3 lbs of wings, but made the whole recipe of sauce, glad I did, they were just dripping, so good!! I will make this one a lot.
Mix all ingredients together.
Pour over wings.
Refrigerate overnight.
Arrange wings on foil-lined baking sheets.
Bake at 350 degrees for 1 to 1 1/2 hours.