Marinated Cauliflower and Carrot Salad
This recipe, as is, comes from Taste of Home Best Holiday Recipes, 2008. Preparation time does not include the 8 hours need to marinate!
Directions
In small saucepan, bring vinegar, oil & water just to a boil.
Meanwhile, place cauliflower, bay leaf, garlic & lemon pepper in large heat-proof bowl.
Add hot oil mixture to cauliflower mixture, then toss to combine.
Cover & refrigerate at least 6 hours or overnight, stirring occasionally.
Add carrot, onion, parsley & basil, then toss to coat.
Cover & refrigerate another 2 hours.
Before serving, discard bay leaf.
Reviews
Most Helpful
What a great summer salad. I made this early in the morning and let it chill all day. It came out wonderful. I did cook the cauliflower *very slightly* just out of personal preference. After tasting I added another full measure of the lemon pepper and, for me, that was the magic that brought it's flavor up for top marks. It was much enjoyed with grilled steak and bakes tonight.

Good healthy salad with lots of flavour. I don't personally like cauliflower so picked it out, but my OH loves cauliflower and he enjoyed this :)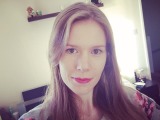 Mine didn't turn out quite as expected. I did cook the cauliflower for about 2 minutes in the microwave because I wanted to make sure it ended up a little more limp. I also threw in some extra seasoning. I didn't think there was enough marinade to do the trick and the flavors could have been a bit more bold (the vinegar and onion stood out in my opinion, but it needed something else). I am glad I tried it though, as we are on a diet and it definitely fit the bill as far as calories are concerned!!! Note I tried it after 8 hours, then again on days 2, 3 and 4. The longer it sits, the better the flavors.

Thanksgiving Tips & Ideas >