Marinated Baked Chicken Breasts
ImPat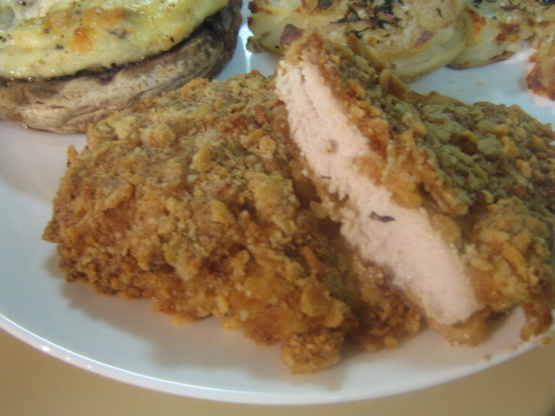 Another recipe I found in TOH. This is wonderfully flavored chicken breast in a buttery cracker crumb coating that my family all loved. Serve with a side of pasta and salad. Note: May use light or FF sour cream and I also reduced the butter in half for this recipe with great results.

This was a very rich dish. My family mowed through this and everyone had seconds. Thanks for this and will be making again.
In a large shallow bowl, combine sour cream, lemon juice, Worcestershire sauce, half of the celery salt and paprika, salt, and half of the pepper and garlic powder. Add chicken; turn to coat well. Cover and refrigerate at least 4 hours. Meanwhile, in a large bag or another bowl, combine crackers and remaining seasonings. Drain chicken, discarding marinade. Shake or dredge chicken in crumb mixture. Place in an ungreased jelly roll or broiler pan; drizzle with 1/4 cup butter. Bake, uncovered, at 350° for 30 minutes. Drizzle with remaining butter; bake 30 minutes longer or until juices run clear.