allyop135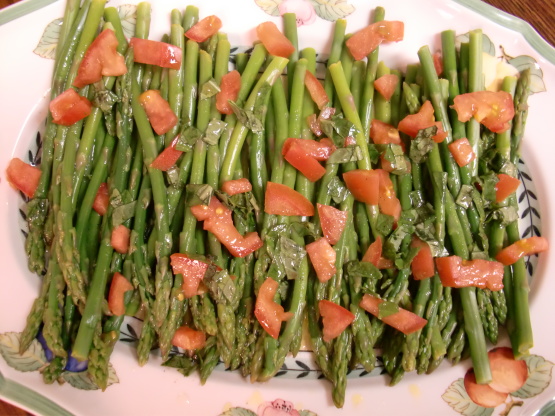 From A Slice of Paradise. This has been a regular at our house for years. It can be made well in advance. It's quick and easy to assemble for an everyday dinner and pretty enough for a dinner party. I often substitute verjuice for the vinegar. Serve cold.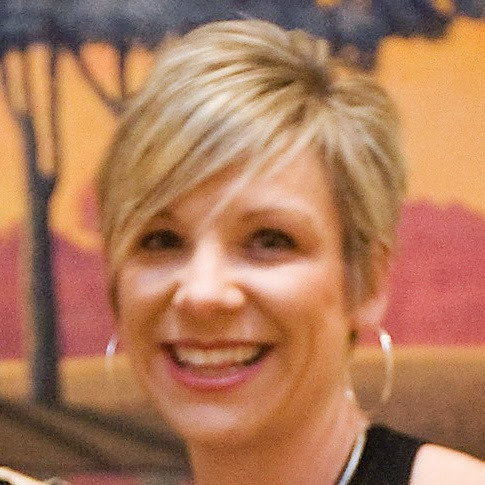 Top Review by jenne
Amanda, you've got a winner of a recipe here! I used asparagus with small diameters and cooked them my usual way in the microwave for 3 minutes. I used 1 T balsamic and 1 T seasoned rice wine vinegar and a shake of garlic powder. . .perfect!!! I let them marinate for about 2 hours in the fridge before serving and then topped with the tomtoes and poured the extra vinaigrette over the tomatoes which was awesome. . .asparagus were tangy and the tomatoes were fresh. I will definitely make this again. Made for Veg*n Swap.
Mix basil, oil, vinegar, salt, sugar and pepper. Set aside.
Cut ends off asparagus.
Cook asparagus in a large pot of simmering water for 4 minutes.
Drain and put in an ice bath.
Remove asparagus to a platter and top with chopped tomato.
Pour vinaigrette on asparagus.
Chill until ready to serve.