SueVM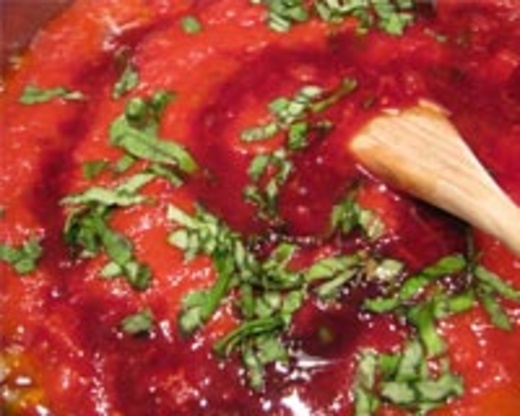 This is my friend Teena's recipe that comes from her great grand-mother who came to this country from Sicily and has been handed down through her family. It is great for canning or freezing and absolutely delicious.
Heat the olive oil in a large pot over medium-high heat. Add the onions and carrot and saute until the onions are translucent.
Add the salt, black pepper and red pepper flakes, then the wine, roasted tomatoes (or canned tomatoes if using) and tomato paste. Mix well, bring just to a boil, lower heat, and continue to cook at a simmer.
Add herbs, and spices, and simmer uncovered for 45 minutes, stirring occasionally.
Add the garlic, and continue to simmer for 45 minutes more or until desired thickness. Add salt and black pepper to taste. Remove the bay leaf.
Sprinkle the chopped fresh parsley or basil to garnish.