CoffeeB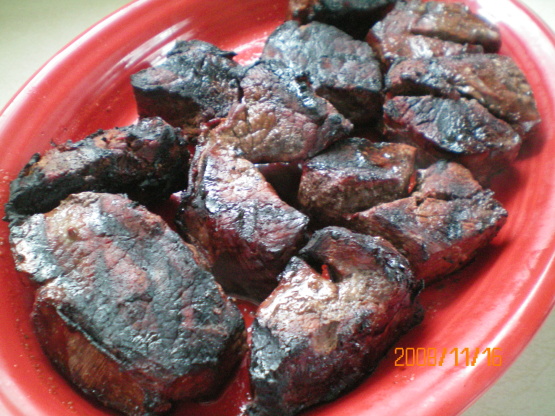 We used this marinade today on some antelope tenderloin and smoked it for 2 hours with charcoal - fabulous! It is so quick and easy to throw together. I marinated the meat for 3 hours. You can just grill with it too. Found this online on a hunters site.

I can't complain on this recipe as I don't eat meat. And, my family didn't either for that matter but they did say they only tasted a slight difference to the normal taste of their griled venison. I marinated this for well over 4 hours. I"m glad I gave it a go Heidi and tagged for 123Hits~
Combine all ingredients and mix well. Place meat in freezer ziptop bag or covered container. Pour marinade over meat.