Marinade for Venison Backstrap
mfstone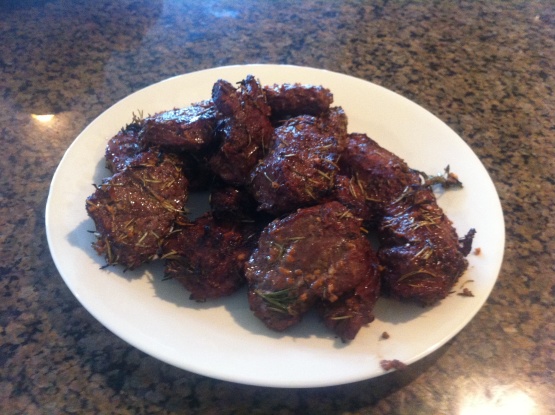 I made my very first backstrap tonight, and it was magnificent! I searched all over for a nice marinade, and took a little from a whole bunch of different recipes to make this simple, flavorful marinade. We also painted it over some fresh veggies and grilled them along with the venison. This marinade will also work well with pork loin, chicken, or fish. After marinating, we wrapped the backstrap in bacon and grilled it. Yummmmm.

I couldn't believe how much flavor this simple marinade gave our venison steaks. We let them marinade for about 5 hours, then we used them for the steaks in Recipe #272807. I only used half the sesame oil, and I added some garlic powder and onion powder. This was really good! Thanks!
Mix all ingredients together, stir well to dissolve the cornstarch.
Marinate meat for four hours at least. Overnight would be even better.
Be sure to brush marinade over meat while it is grilling.
Enjoy!
NOTE: Makes enough to marinate up to 4 pounds of meat.