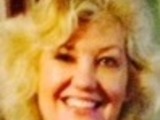 We've been using this marinade for 25 years and never tire of it. The taste is wonderful and, if left overnight, the marinade helps to tenderize the steaks. (If tenderness is a big issue, add a couple of tablespoons of vinegar to the recipe below). Prep time does not include time for marinading.
Directions
Combine all ingredients in a non-metallic bowl.
Add steak and spoon over marinade.
Cover and refrigerate several hours or preferably overnight (but even 1/2 hour will do).
When ready to cook remove meat from marinade, pat dry with paper towels and cook as usual.
(I usually fry or barbecue the steak).
Reviews
Most Helpful
Great marinade. If you have a food sealer I suggest you place the steak in the bag and run the marinade function. Strapped for time I had it marinate for ~20mins under pressure while I prepped the remaining dinner. Too easy. Alternative to Red Wine, use equivalent measure of Jack Daniels, add some Chipotle chillies and place in a BBQ with some hickory chips. Sensational flavour.
Loved it! Marinated a top round steak for about 4 hours in fridge, added a very nice flavor. Didn't have any red wine, so used red wine vinegar and turned out great. Will definitely try to marinate longer next time, but still good with a few hours! Thanks for posting.

This is the BEST! My Kids and grandbaby came over for a tenderloin cookout and we were all blown away! Thank YOU! This is my steak marinade FOREVER!