Peter J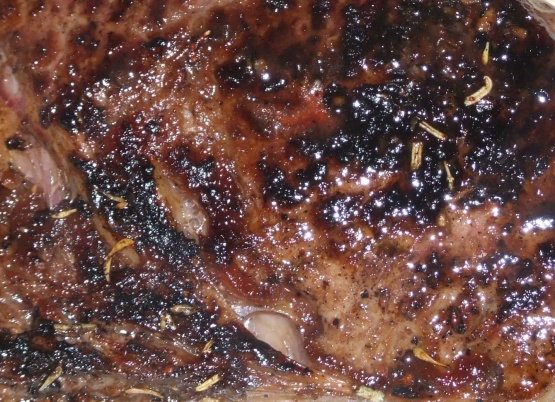 We've been using this marinade for 25 years and never tire of it. The taste is wonderful and, if left overnight, the marinade helps to tenderize the steaks. (If tenderness is a big issue, add a couple of tablespoons of vinegar to the recipe below). Prep time does not include time for marinading.

Great marinade. If you have a food sealer I suggest you place the steak in the bag and run the marinade function. Strapped for time I had it marinate for ~20mins under pressure while I prepped the remaining dinner. Too easy. Alternative to Red Wine, use equivalent measure of Jack Daniels, add some Chipotle chillies and place in a BBQ with some hickory chips. Sensational flavour.
Combine all ingredients in a non-metallic bowl.
Add steak and spoon over marinade.
Cover and refrigerate several hours or preferably overnight (but even 1/2 hour will do).
When ready to cook remove meat from marinade, pat dry with paper towels and cook as usual.
(I usually fry or barbecue the steak).