gailanng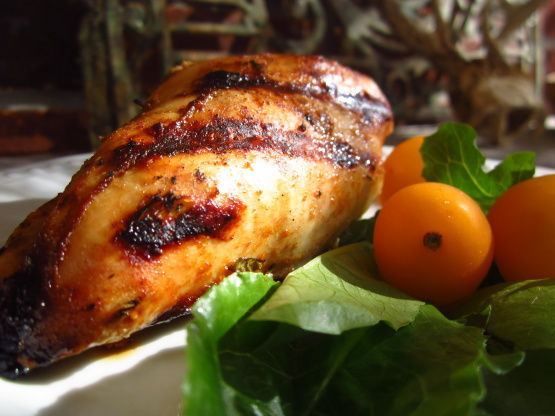 I have played around with marinades and come up with this one that leaves the chicken flavourful and juicy. I use skinless chicken breasts or thighs. I would also use it for pork chops. This makes enough for 3 or 4 large breasts.

I used bone in chicken breast. I marinated for about 8 hrs. The chicken came out very tender and the flavors from the marinade had you coming back for more! Excellent marinade and I will try it using pork also. I am passing this along to my sisters, as I know they will enjoy it as much as we did. Thanks Laffer!
Mix all ingredients in a large zip-lock bag.
Add your chicken pieces and place in the refridgerator for at least 3 hours, overnight is even better.