Marie Callender's Famous Golden Cornbread by Todd Wilbur
Kree6528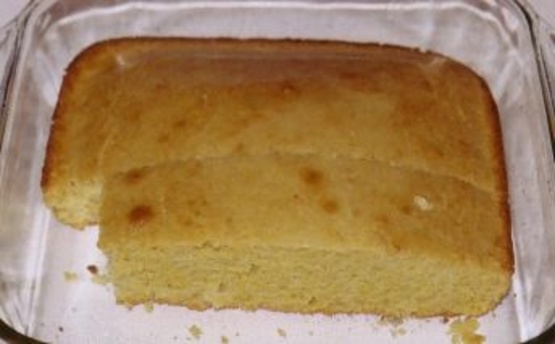 From www.TopSecretRecipes.com. This is a must with my family when we have chili!

Top Review by joyoon
mmmmm, very similar to Marie Callendar's!
Preheat oven to 400 degrees F.
Combine all the dry ingredients in medium bowl.
Add the milk, shortening, and egg and mix only until all the ingredients are well combined.
Do not overmix.
Pour the batter into a greased 8x8-inch pan.
Bake for 25-30 minutes or until top is golden brown.
Let cool slightly before slicing.
Slice with sharp knife into 9 pieces.
Serve warm with honey butter, if desired.
For the honey butter, use a mixer on high speed to whip the butter and honey together until smooth and fluffy.