ImPat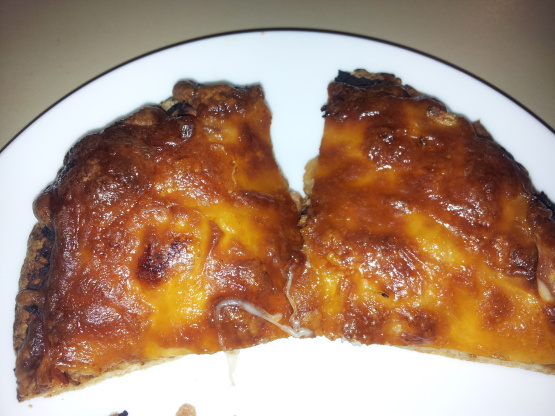 Quick fix for lunch. Server with a salad and you are good to go.

Top Review by ImPat
We did have an oops moment in that the timer did not go off and well the pizzas got a little overdone, we were doing 2 trays and shuffling them around during the cooking time to cook evenly but unfortunately the timer on the oven didn't beep and well they all got a little overdone . The only change I made on the pizzas was to dice the tomatoes and I used a tomato pesto sauce for the base but otherwise made as per recipe and the DM and I enjoyed but with garlic bread and side salad we could only get through one pizza between us. Thank you Chef Buggsy Mate, for Aussie/Kiwi Recipe Swap #79 August 2012.
Place pita bread on an ungreased baking sheet.
Brush pitas with oil and pesto sauce and sprinkle with garlic.
Top them with 1 cup cheese, tomatoes, onion and remaining cheese; sprinkle with Italian seasoning.
Bake at 425 degrees for 1012 minutes or until cheese is melted.
Top with basil before serving.