Susie D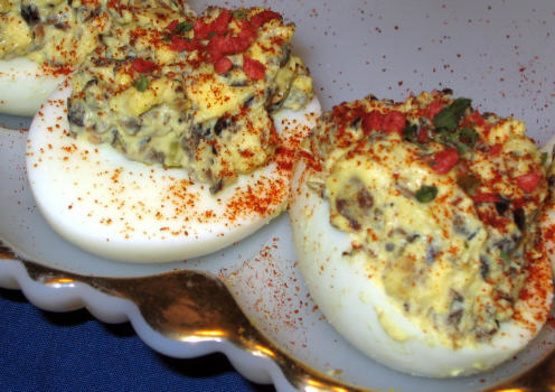 I've been making this variation of deviled eggs since I was a teenager! YIPES!! It's delicious...a nice change of pace.

These were delicious, I used the relish and left out the olives but otherwise made as written.
Cut eggs in half and scoop out yolks. Place yolks in a bowl.
Add remaining ingredients to yolks and mash well. Season with salt and pepper to taste.
Stuff the whites and arrange on a platter or serving dish. Sprinkle lightly with paprika.