Bev I Am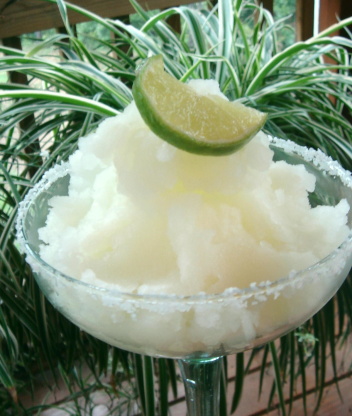 A great frozen dessert that tastes like a Margarita!
354.88

ml margarita mix

59.14

ml tequila

14.79

ml lime juice

Strawberry Margarita

118.29

ml pureed strawberry
Mix all ingredients. Pour into ice cream maker and follow directions for ice cream.
For Strawberry Margarita variation: Add 1/2 cup pureed strawberries.