Margarita Chicken Tacos With Salsa
ChefLee
Great recipe that I learned from my time at a Mexican restaurant.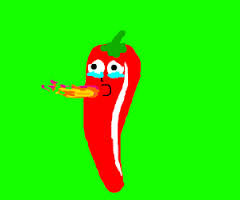 Delicioso!!! We really enjoyed these!! I used chicken that I had roasted earlier and tore the meat off of the bone. I added a couple of things, I sauteed 2 shallots in my oil with a little salt and pepper and I added a TBSP of Arizona mesquite raw honey to my lime juice and tequila. The tequila that I used was Milagro Silver, I had read that it won a double gold medal at this year's San Francisco Spirits World Competition in the best in show 'white' category for tequila. Boy I see why it won!!! This tequila is outstanding!! I usually just use spirits to cook with but I could see whipping up a few margaritas to go with my tacos next time!! So after my shallots had sauteed and carmelized a little, I added the tequila, lime, and honey mixture and let it reduce with the shallots a few minutes until it was thick and yummy. Then I added the chicken and heated it through. I used crunchy tacos instead of soft because I already had them around the house but since it was shredded chicken, next time I will go with the flour tortillas so it doesn't fall apart as badly. I really liked the salsa ingredients too, I used a really huge jalapeno and a red fresno pepper, that I seeded, but the salsa was not too hot. I like it to have a little heat so next time I might step it up by keeping the seeds or with a serrano or two. The flavors were so great in these tacos, I will definitely make this recipe again, thanks for posting!!!
For salsa, in a medium bowl, stir together the beans, pineapple, onion, jalapeño peppers, cilantro, chipotle pepper, the 4 teaspoons lime juice, and 1/4 teaspoon salt. Cover and chill in the refrigerator while chicken marinates.
Place the chicken in a self-sealing bag set in a large bowl; set aside. In a small bowl, stir together the tequila, 1/4 cup lime juice, oil, 1/4 teaspoon salt, and ground black pepper. Pour over chicken in bag. Seal bag. Marinate in the refrigerator for 1 hour, turning bag occasionally. Meanwhile, wrap tortillas in heavy foil; set aside.
Drain chicken, discarding marinade. Place chicken on the rack of an uncovered grill directly over medium coals. Grill for 12 to 15 minutes or until chicken is tender and no longer pink and an instant-read thermometer inserted in centers registers 170 degree F. During the last 5 minutes of cooking, place foil-wrapped tortillas next to chicken on the grill rack until heated through, turning once. Remove chicken to a cutting board.
Cut chicken into 1/2-inch-thick slices. Divide chicken among tortillas and top with salsa. Roll up.