Margarita Chicken Breasts
Prep 10 mins
Cook 10 mins

This recipe is for 2 chicken breasts, but you can increase the marinade ingredients as you increase the amount of chicken. Got this recipe from a co-worker.
Directions
put all ingredients, except chicken breasts in a plastic bag with a zipper top, mix well.
Add chicken and marinate for at least 1/2 hour or up to 24 hours.
Take chicken out of marinade and let sit while you take marinade and bring to a boil in a saucepan.
Put chicken on grill for 5 minutes on each side, brush frequently with cooked marinade.
You can also broil the chicken.
Most Helpful
We let the chicken marinate for the afternoon, and it was sooo moisty and flavorful. The fiance said the marinade smelled a little funky, though, so I've got to give this recipe four stars. I think the garlic was the cause of the strange smell, so I might leave that out next time (and I truly love garlic!). We'll see. Thanks for a great recipe! We'll be using this one again. :)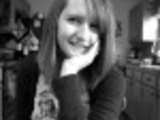 I've had this recipe long before I found it on here and I love it! So nice and easy and light, especially for summer. I serve it with some southwest rice and grilled zucchini.
I had 3 chicken breasts to use and thought I would try this recipe. I followed the direction exactly and added a whole lime that I had sliced into 4 slices. Things got crazy at our house Wednesday so we didn't get to grill them until last night after they had marinated for 48 hours. These were so tender, moist and flavorful. Everyone really enjoyed them. They were not tart, nor sweet, but had a perfect combination of flavors. Thanks for a great recipe...I will be making this one again.