Margarita Chicken Breasts
This recipe is for 2 chicken breasts, but you can increase the marinade ingredients as you increase the amount of chicken. Got this recipe from a co-worker.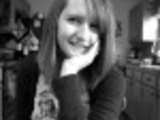 We let the chicken marinate for the afternoon, and it was sooo moisty and flavorful. The fiance said the marinade smelled a little funky, though, so I've got to give this recipe four stars. I think the garlic was the cause of the strange smell, so I might leave that out next time (and I truly love garlic!). We'll see. Thanks for a great recipe! We'll be using this one again. :)
put all ingredients, except chicken breasts in a plastic bag with a zipper top, mix well.
Add chicken and marinate for at least 1/2 hour or up to 24 hours.
Take chicken out of marinade and let sit while you take marinade and bring to a boil in a saucepan.
Put chicken on grill for 5 minutes on each side, brush frequently with cooked marinade.
You can also broil the chicken.