Margarita Cheesecake Pie (Easy No-Bake)

Totally delicious and refreshing, this creamy margarita cheesecake pie pairs beautifully with a spicy Mexican meal of tacos, enchiladas, rice and beans. Very easy prep, with no baking required, so it's also a wonderful make-ahead dessert! Cook time is chill time. P.S. I sometimes cheat and use a prepared graham cracker crust. I hope you enjoy!
Directions
To make the crust:.
Crush the pretzels in a food processor and combine the crumbs with the sugar and the melted butter. Press the mixture into a buttered 9-inch pie dish. Place the crust in the freezer.
To make the filling:.
In the bowl of an electric mixer, beat the softened cream cheese with the sweetened condensed milk until the mixture is smooth. Stir in tequila, triple sec, lime juice, lime zest and food coloring.
Fold half of the whipped topping into the filling mixture and spoon into the prepared pie shell. Top with the remaining whipped topping and garnish with lime slices.
Refrigerate the cheesecake 6 hours or overnight.
Freezes well; remove from freezer about 15 minutes before serving.
Most Helpful
We had a Mexican potluck today and made a couple of these. It is the rave of our office. Words such as "this is a keeper" and "OMG" somehow managed to get out of a few of the mouths. Copies of this are all over the office from people wanting a copy. Only thing different done was added 1/4 cup frozen limeade. THANK YOU for a great recipe.

Delicious and refreshing. Easy to make. Will be making again soon. Thank you for posting.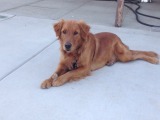 This cheesecake is to die for! I made it for Cinco de Mayo, and I am SO pleased with this recipe. I am a nursing mama, so I used orange juice instead of triple sec and only used 1 Tbs of Tequila. Also, to save time I just used a store-bought graham cracker crust that I had on hand. I did crumble pretzels on the tops of each sliced as I was serving so there was still some saltiness to it. I can't wait to make it with the pretzel crust. I think the cheesecake filling would also make a really delicious pretzel dip, which I am going to try for a party in a couple weeks. Thanks for such a delicious, versatile recipe!