Sara 76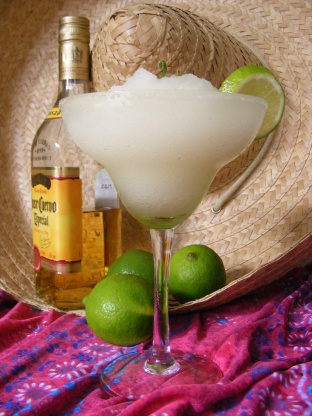 This is my latest maragrita recipe! It just keeps getting better! :D
Frost the rims of your margarita glass by rubbing it with the lime wedge, then dipping it in a saucer of rock salt.
Pour the tequila, lime juice, cointreau, and sugar syrup into a blender jug.
Top jug up with ice and blend until smooth. Pour into prepared glasses and enjoy!