ChefLee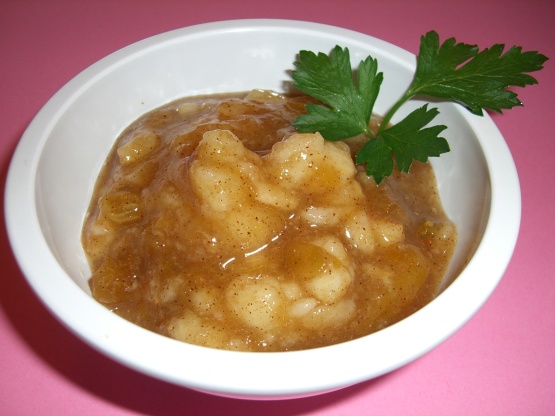 This was featured on Oprah's Show Top Pick's for Summer. It goes with Mar-A-Lago Burger.

We (my hubbie and I) didn't like it. It had a lot of strong flavors but not ones that we liked. I don't think they went well together. Perhaps it was the brand of chutney I used? Mine didn't have tamarind in it as Chef*Lee referred to as being really good, so maybe that was it. But I used the same chutney in the turkey burgers and we thought those were great...so maybe this just wasn't our thang.
Preheat oven to 350°.
Toss the diced pears with the cinnamon and salt. Bake on a parchment-lined cookie sheet for 10 minutes.
Cool and mix with the chutney and currants or raisins.