Maquechoux ( Smothered Corn)
Prep 15 mins
Cook 30 mins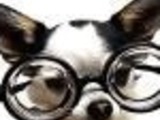 Every Cajun makes Maquechoux, but no two recipes are alike. This one comes from Betty Fussell's wonderful book, "I Hear America Cooking." It's not a dish for everyday--very rich, but it surely puts most creamed corn recipes to shame.
Directions
With a sharp knife, cut kernels straight down from the cob (you should end up with about 4 cups of corn kernels).
With the back of the knife, scrape down the cut rows of the corn cobs to extract as much of the "corn milk" as possible and add to the corn kernels.
In a skillet, melt the butter and saute the corn kernels and vegetables and seasoning over medium heat for three to four minutes.
Add all but two tablespoons of cream, stir, cover, and simmer gently for 20 to 30 minutes.
Uncover for the last five minutes to allow the mixture to thicken slightly.
Just before serving, beat the remaining cream to a froth with the egg and add to the corn.
Reviews
Most Helpful
I made some Jambalaya and had this with it when I had guests over for a Cajun dinner. Everyone loved this dish! It's rich, creamy and absolutely delicious. We loved the heat along with the sweetness of the corn. Deelicious!
This was rich but absolutely delightful. I loved the slight hint of heat from the cayenne. It was a big hit at the dinner table and will definitely make this again. Thanks, Kate.
This was wonderful! I've never had it before, but I think it could become a special occasion dish for us. As one reviewer suggested, I added a little crumbled bacon because I feel just about anything benefits from the addition of bacon. Rich, butexcellent texture and taste. Thank you for posting this.