lazyme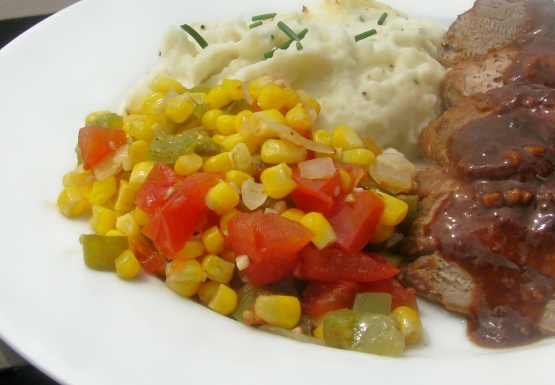 This is a traditional dish from Louisiana. It can be served as a side dish, or as a topping for blackened chicken or fish. Best of all, you can put it together in 30 minutes!
Saute the onion, bell pepper, garlic, and jalapeno pepper in hot oil in a Dutch oven over medium-high heat 10 minutes or until tender.
Stir in corn, tomatoes, and Creole seasoning; reduce heat to low.
Cover and cook 10 minutes, stirring occasionally.