Maple Walnut Ice Cream Sundae
Annacia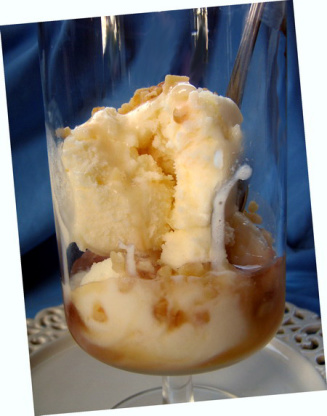 This is hardly a recipe, but I am putting it here because it is so simple and delicious.
Heat maple syrup in microwave for 15 seconds, or on top of stove until warm.
Toast walnuts in toaster oven or in dry skillet on top of stove, 2-3 minutes.
Put vanilla ice cream in dish.
Top with maple syrup and walnuts.
Enjoy!